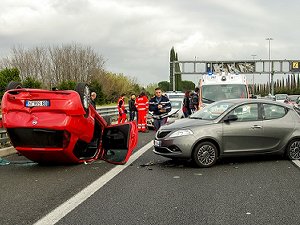 Request a FREE Consultation
Do I need an Alamance County traffic ticket lawyer?
Do you have a traffic ticket in Alamance County? Do not just send in a check for the fine. Do you know that paying your fine means pleading guilty/responsible to the offense? This can result as an increase in your insurance premium or your license being revoked if not handled correctly.
Don't just pay the fine.
Since 1998, I have handled thousands of Alamance County traffic ticket cases. I am familiar with the laws of North Carolina and the procedures of the District Attorney's office in Alamance County. No matter what your ticket is for, I work to get the best result for your case.
A better outcome without the headache.
If handled incorrectly, a traffic ticket can result in an increase in your premium. Many traffic tickets may result in a revoked license; do not take that risk. I have the experience in Alamance County to get you the best outcome. By hiring me, you will save time, money and avoid an unnecessary mistake.
Save time, money and prevent the needless headache.
I am an accomplished attorney and will cater my defense to your specific case. I will use my experience to fight for you. Many traffic attorneys represent tens of hundreds of clients at any given time, but I will examine every aspect of your situation because you are not just 'another case' to me. Contact me and I will help you save your time, your money and work to get you the best outcome.